Brain injuries can range significantly in severity, and they can leave victims with extensive long-term health complications. Unfortunately, these types of injuries can also lead to massive medical bills and lost wages. At Sargon Law Group, we are here to help if you need a Surprise, AZ brain injury attorney. We have extensive experience handling complex injury claims throughout Arizona, and we want to help ensure you have the best chance of recovering compensation for your losses.
Why Turn to Sargon Law Group for a Brain Injury?
At Sargon Law Group, we take pride in the team that we have built. Founded by two attorneys dedicated to helping injury victims, our Surprise personal injury lawyers are ready to take your case as far as necessary to recover compensation on your behalf.
We have no problem coming to you if you cannot make it to our offices. Whether you are at your home, in a hospital, or at a rehabilitation center, we will be there.
We believe in open communication with our clients, so you will never be left in the dark as to the status of your case at any time.
Understanding How Brain Injuries Occur
Traumatic brain injuries can occur in a wide variety of ways. According to information from the Mayo Clinic, these injuries usually result "from a violent blow or jolt to the head or body." At Sargon Law Group, we have extensive experience helping individuals who have sustained brain injuries caused by a range of incidents, including:
Car accidents
Commercial truck accidents
Pedestrian accidents
Bicycle accidents
Motorcycle accidents
Slip and fall incidents
Defective product incidents
Drowning or near-drowning incidents
Sporting accidents
Boating accidents
Other types of property owner negligence
This is certainly not a complete list of the ways that brain injuries occur in and around the Surprise, AZ area. We encourage you to reach out to an attorney who can call for a free consultation and investigate the circumstances surrounding your case.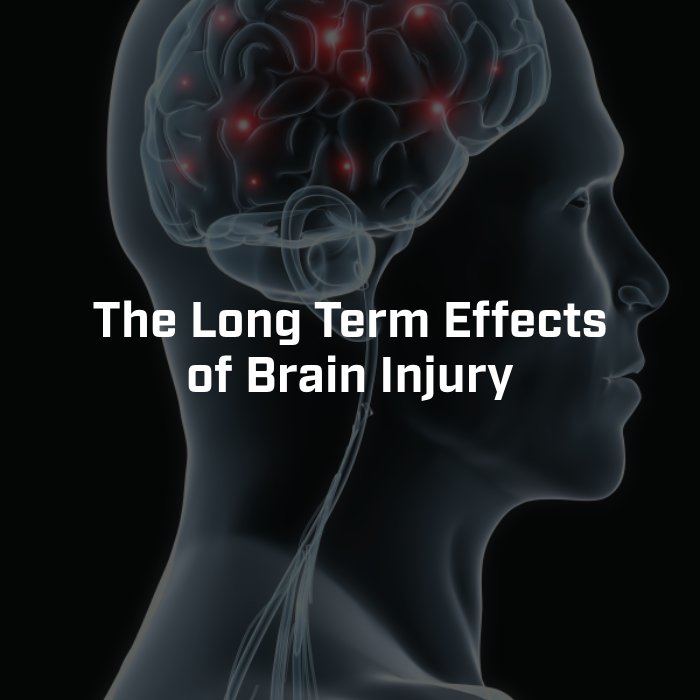 TBIs and Long-Term Effects
The long-term effects of a traumatic brain injury will vary depending on a few factors, including the severity of the initial incident, how quickly a person received medical care after the incident occurred, and the quality of ongoing medical care. Unfortunately, moderate to severe brain injuries can leave significant lasting effects that leave a person with physical or cognitive disabilities. Some of the main long-term symptoms of a moderate to severe brain injury include:
Problems with motor skills, hearing, and vision
New onset emotional instability and mood swings
Trouble controlling behavior, new onset erratic behavior
Difficulty thinking and understanding clearly
Trouble with speech
Cognitive disabilities
Complete or partial paralysis
Persistent headaches
This is not a complete list of the symptoms associated with traumatic brain injuries. No two injuries are exactly alike, and when working to determine compensation for victims, there will be necessary to examine your particular case individually and present it to the insurance carriers or a personal injury jury.
How Much Compensation is Available?
There is no set amount of compensation available for brain injury victims in Surprise, AZ. The total amount of compensation awarded will depend on various factors related to each particular situation, including injury severity, the level of any cognitive or physical disability sustained, how long it takes a person to recover, and more. From our Surprise car accident lawyers to our Surprise truck accident lawyers, our team works diligently to recover both economic and non-economic damages for clients, including the following:
Emergency medical bills associated with the incident
All ongoing medical treatment, physical therapy, and rehabilitation
Medical devices and prescription medications
The cost of any necessary in-home or long-term institutional care
Lost wages for a victim who was unable to work due to the injury
Various household out-of-pocket expenses
Compensation for physical and emotional pain and suffering damages
Loss of enjoyment of life damages
How is Liability Determined for a Brain Injury?
Determining liability after any type of personal injury is challenging. For a brain injury, there are various types of evidence that will need to be gathered in order for your attorney to successfully recover compensation on your behalf. Some of this evidence may be gathered at the scene of the incident and obtained later, including photographs, video surveillance, as well as statements from eyewitnesses or others involved.
Depending on where the incident occurred, it may be necessary to obtain property owner safety records, vehicle black box data, commercial truck event data recorders, and more. Every traumatic brain injury that occurs is different, so the process of determining liability will vary.
Your attorney may enlist assistance from trusted accident reconstruction experts who can provide their expertise for insurance carriers or to a personal injury jury at a trial. Ultimately, the goal is to show that the at-fault party owed the victim a duty of care, that they breached that duty in some way, and that the breach of duty led to the injuries and damages.
How Long do You Have to File a Traumatic Brain Injury Claim in Surprise, AZ?
Brain injury victims need to file their claims as soon as possible after the incident occurs. In Arizona, the personal injury statute of limitations is two years from the date an injury occurs. If a brain injury victim in Surprise, AZ fails to file a lawsuit within this time frame, they will likely become unable to recover any compensation at all for their losses.
Call a Surprise, AZ Brain Injury Lawyer Today
If you or a loved one have sustained a brain injury caused by the negligent actions of another party in the Surprise area of Arizona, reach out to the team at Sargon Law Group as soon as possible. We want to get involved in your case quickly in order to gather evidence, initiate conversations with other parties, and begin negotiating a fair settlement on your behalf. You need to focus on recovering. Let us do the hard work. When you need a Surprise, AZ brain injury attorney, you can reach out for a free consultation by filling out our contact form or calling us at (623) 225-5635.