Arizona Personal Injury Law Firm
Sargon Law Group is a trial law firm in Arizona dedicated to helping injured clients secure the compensation they need for a better future. We bring a compassionate and personalized experience to our clients, delivering the best results for them. Our firm provides legal services in the following areas: personal injury, medical malpractice, and workers' compensation, with an emphasis on personal injury. 
Contact us online or by calling (623) 225-5635 for a free consultation today.
We understand the challenges our clients face after an accident or injury, and we treat every client with the greatest care. Whether you suffered an injury due to someone else's carelessness or are seeking assistance in one of our other practice areas, contact us today to schedule a free case consultation with one of our qualified injury attorneys. We are here to help ease the process for you and bring you the closure and compensation you deserve.
What Sets Our Law Firm Apart? 
When you hire our Phoenix personal injury attorneys at Sargon Law Group, you are getting a team with the resources, skill level, and experience needed to bring you the best results. We promise you the following when we take your case:
Personal Touch:

You get a direct line to the attorney working for and with you. 

Expertise:

We bring decades of experience, insurance expertise, and litigation know-how to put our clients in the best position.

Results: We outperform other attorneys and our clients can see the difference. We are the firm that other attorneys hire when they need a lawyer on their side they can trust. 
Accommodation and Availability:

We offer trilingual services for our clients and we are available to answer your questions 24/7.

Cost-effective: We accept cases on a contingency fee basis, meaning you do not pay us until we recover compensation for you.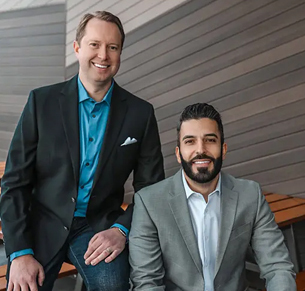 Our clients are treated with the greatest care and have qualified attorneys to work with throughout the duration of their case, that in turn provides confidence in the representation.
Accidents can happen at any time, whether you are in Mesa, Phoenix, Glendale, Chandler, or anywhere in the valley. If you have been hurt in a preventable accident, you deserve attorneys who understand what you're going through. The experienced Arizona personal injury lawyers at Sargon Law Group work to preserve your rights. Throughout your case, we work with you to ensure you receive compensation for injuries sustained due to someone else's negligence or intentional act.
Our personal injury lawyers in Arizona have helped countless individuals. We built Sargon Law Group on the notion that all of our clients will be treated with the greatest care and confidence and can receive comprehensive client service throughout the duration of their case from qualified attorneys. You communicate directly with our attorneys and are not just another file.